Khazanah Al-Kotop
Al Dhannah Mall
From 28 November 2023, 10:00 AM To 12 December 2023, 10:00 PM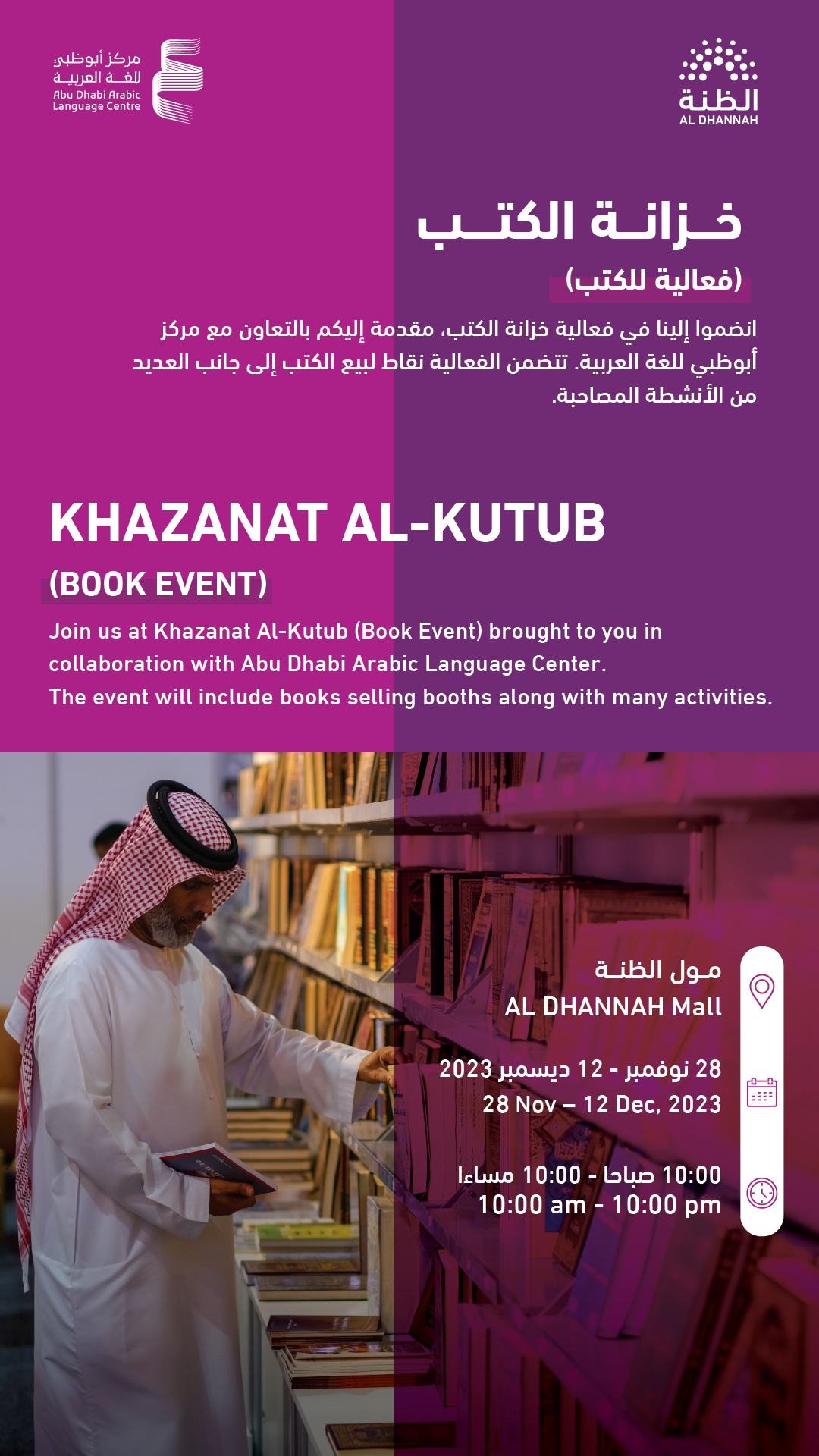 انضموا إلينا في فعالية خزانة الكتب، والتي تقدم إليكم بالتعاون مع مركز أبوظبي للغة العربية.
ستتضمن نقاط لبيع الكتب إلى جانب العديد من الأنشطة والبرامج المصاحبة.
تقام الفعالية في الظنة مول، في الفترة بين 28 نوفمبر وحتى 12 ديسمبر 2023.
من الساعة 10:00 صباحًا وحتى 10:00 مساءً.
Join us at Khazanah Al-Kotop (Book Event) brought to you in collaboration with Abu Dhabi Arabic Language Center.
Which will include books selling booths along with many activities and programs.
The event will be held at Al Dhannah Mall, from 28 November until 12 December 2023.
From 10:00 am until 10:00 pm.
#aldhannah #aldhannahcity #November #events #uae