Garage Sale
Al Dhannah Central Park
From 25 November 2023, 04:00 PM To 25 November 2023, 08:00 PM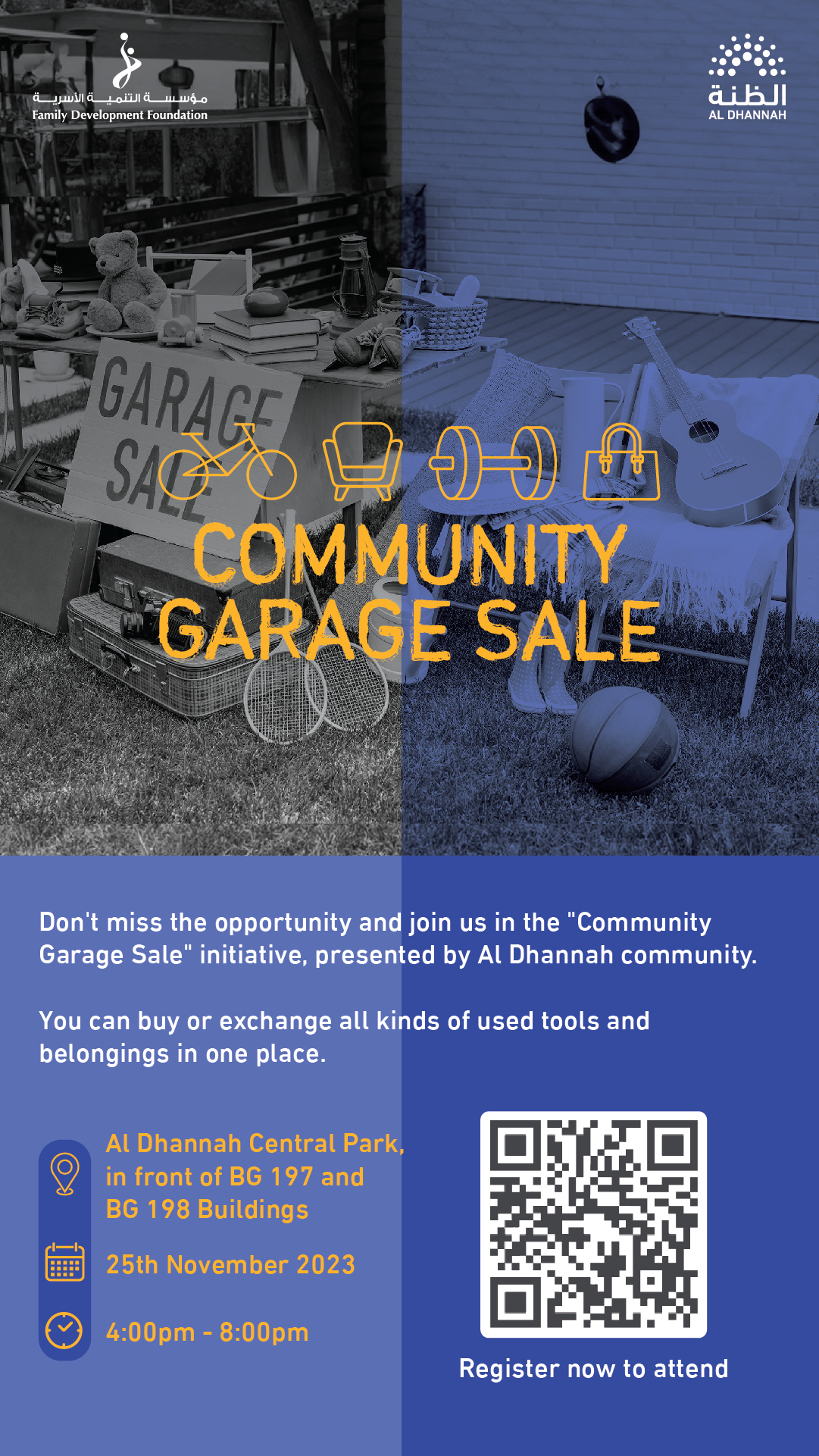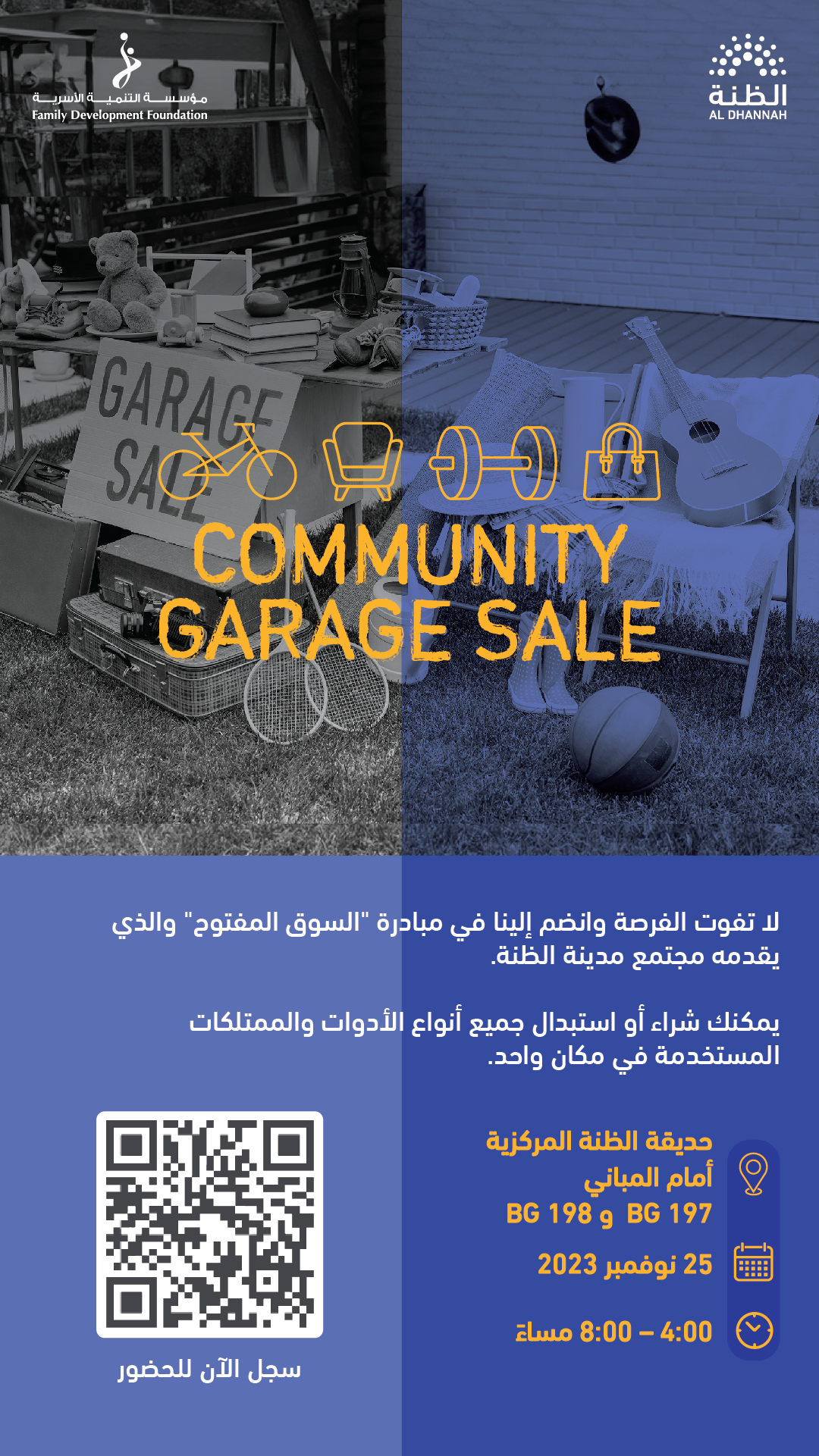 هل أنت مهتم بشراء أو استبدال الأشياء المستخدمة؟
لا تفوت الفرصة وانضم إلينا في مبادرة "السوق المفتوح" والذي يقدمه مجتمع مدينة الظنة.
يمكنك شراء أو استبدال جميع أنواع الأدوات والممتلكات المستخدمة في مكان واحد.
ستقام المبادرة في حديقة الظنة المركزية، أمام المباني BG 197 و BG 198، يوم 25 نوفمبر 2023
من الساعة 4:00 وحتى 8:00 مساءً.
الكثير في انتظارك! سجل الآن عبر الرابط أو رمز QR
.https://forms.office.com/r/zVT1LcTV86?origin
Are you interested in buying or trading used items?
Don't miss the opportunity and join us in the "Community Garage Sale" initiative, presented by Al Dhannah community.
You can buy or exchange all kinds of used tools and belongings in one place.
The initiative will be in Al Dhannah Central Park, in front of buildings BG 197 and BG 198, on November 25, 2023.
From 4:00 until 8:00 pm.
A lot is waiting for you! Register now via the link or QR code
https://forms.office.com/r/zVT1LcTV86?origin
#aldhannah #aldhannahcity #November #events #uae