My City, My Responsibility
Al Dhannah Park 2
From 22 November 2023, 05:00 PM To 23 November 2023, 08:00 PM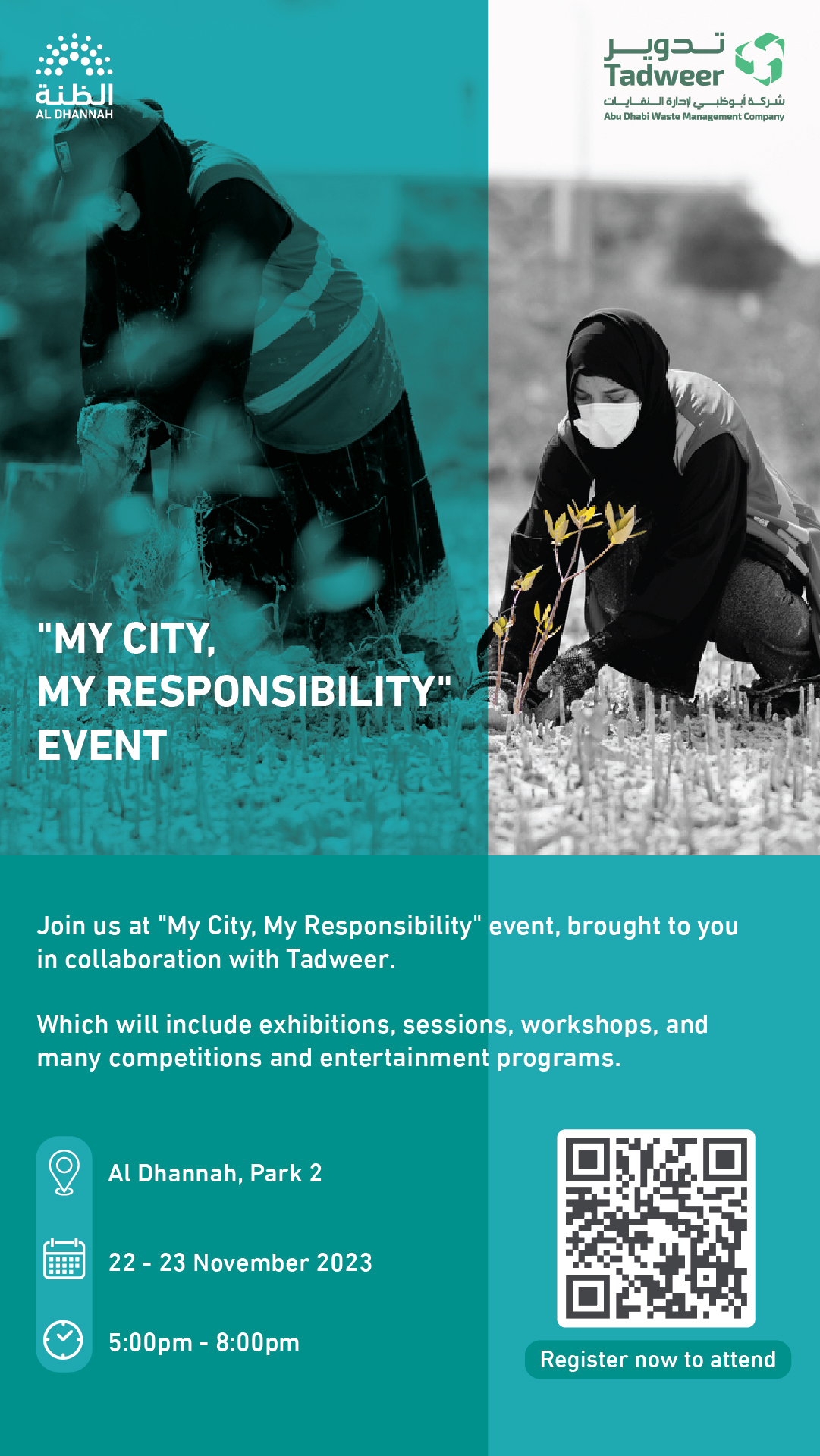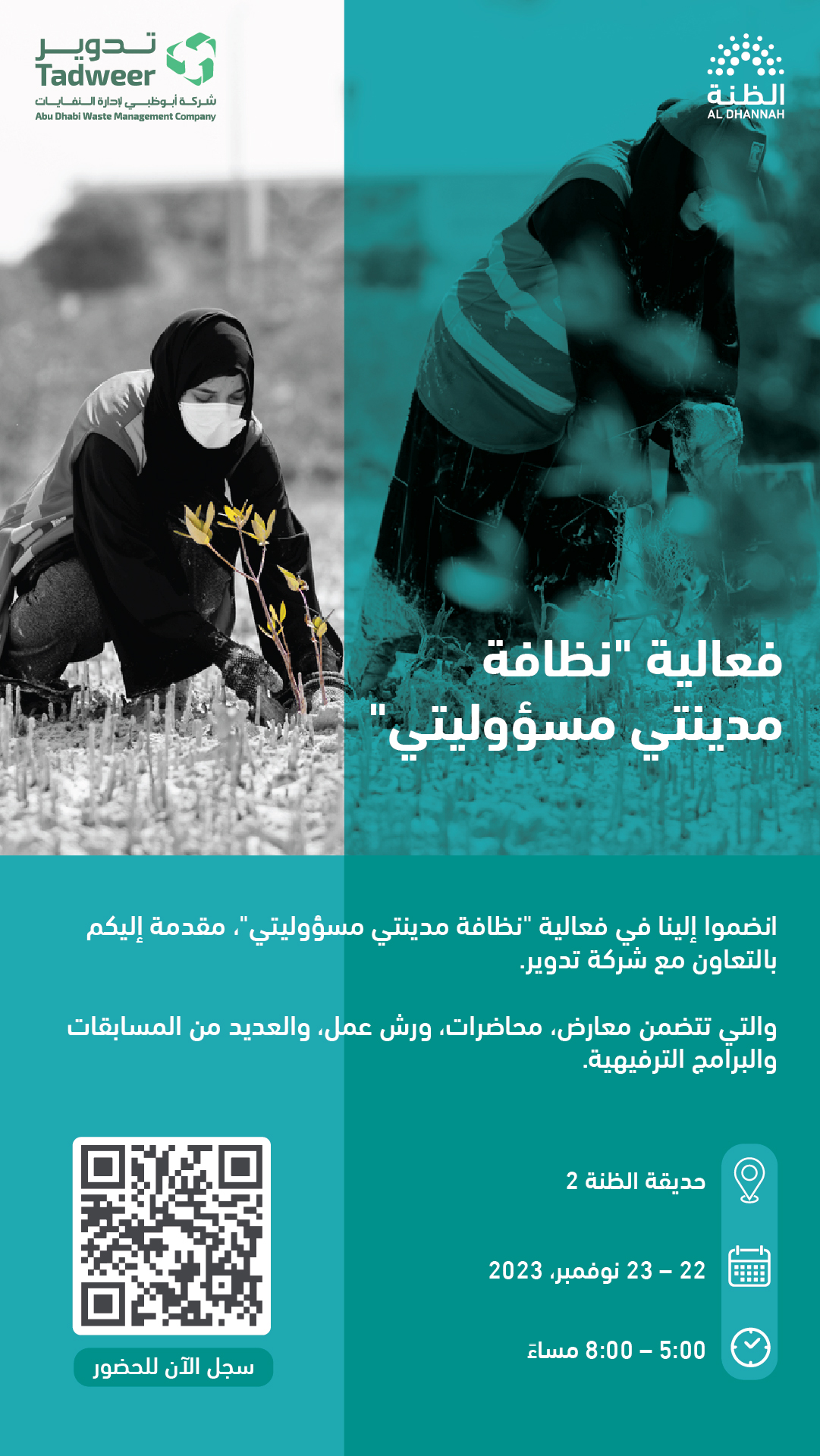 انضموا إلينا في فعالية "نظافة مدينتي مسؤوليتي"، مقدمة إليكم بالتعاون مع شركة تدوير.
والتي تتضمن معارض، محاضرات، ورش عمل، والعديد من المسابقات والبرامج الترفيهية.
تقام الفعالية في حديقة الظنة 2، في يومي 22 - 23 نوفمبر 2023
من الساعة 5:00 وحتى 8:00 مساءً
سجل الآن للحضور عبر الرابط أو رمز QR
https://forms.office.com/r/zVT1LcTV86?origin
Join us at "My City, My Responsibility" event, brought to you in collaboration with Tadweer.
Which will include exhibitions, sessions, workshops, and many competitions and entertainment programs.
The event will be held at Al Dhannah Park 2, on 22 - 23 November 2023.
From 5:00 to 8:00 pm.
Register now to attend through the link or QR code
https://forms.office.com/r/zVT1LcTV86?origin
#aldhannah #aldhannahcity #November #events #uae