Everyone loves to shop! With over 200 residential shops, several convenient mini-markets, a traditional souq, and a super community mall, you are able to find just about anything you need.
Al Dhannah provides great choice, convenience and customer service, and always with a smile.
What's New
Welcome to our family-focused, friendly community mall, located conveniently on the outskirts of the residential area, providing choice, value and the very best in customer service through an abundant selection of brands, stores, and services.

Featuring a hypermarket, several well-known family fashion brands and accessories outlets, you will find all needs catered for in formal and casual wear. Home furnishing and decorations, make-up, stationary, Arabian and international fragrances, a chocolatier, watches, silver and gold jewellery are among the treasure-trove of shopping outlets to choose from.
Walk through and experience the cultural charms of shopping in historical UAE. With aromas of traditional oud and incense, or earthy ground coffee, and even freshly ground spices, you are transported to a time that many have forgotten. With the variety of items available, immerse yourselves in atmospheric surroundings.

With several cafes and eateries, it's the perfect place to meet up with friends and enjoy a truly unique leisurely environment.
Alongside the health, sports and fitness activities located at this multi-purpose facility, there are number of food & beverage outlets offering a wide range of cuisines. Whether looking for a diet-conscious serving, a snack, or a whole meal, the food court offers internationally themed menus from around the globe
Offers swimming pool, gym, indoor sports hall, billiards, table tennis, lawn tennis, squash, martial arts, and an ever-popular football pitch and multi cuisine restaurants near by
A wide selection of stores can be found in this residential mall located in the heart of Ruways Central Park. Whether you are looking for a coffee-house, ice cream, opticians or mobile accessories, this convenient shopping centre is an ideal social hub. Beauty services and pharmacy are also available
Al Dharah Co-op anchors this residential mall, with a multitude of shops and services also available. Grab a bite to eat, have a haircut or get vitamins from the healthcare outlet.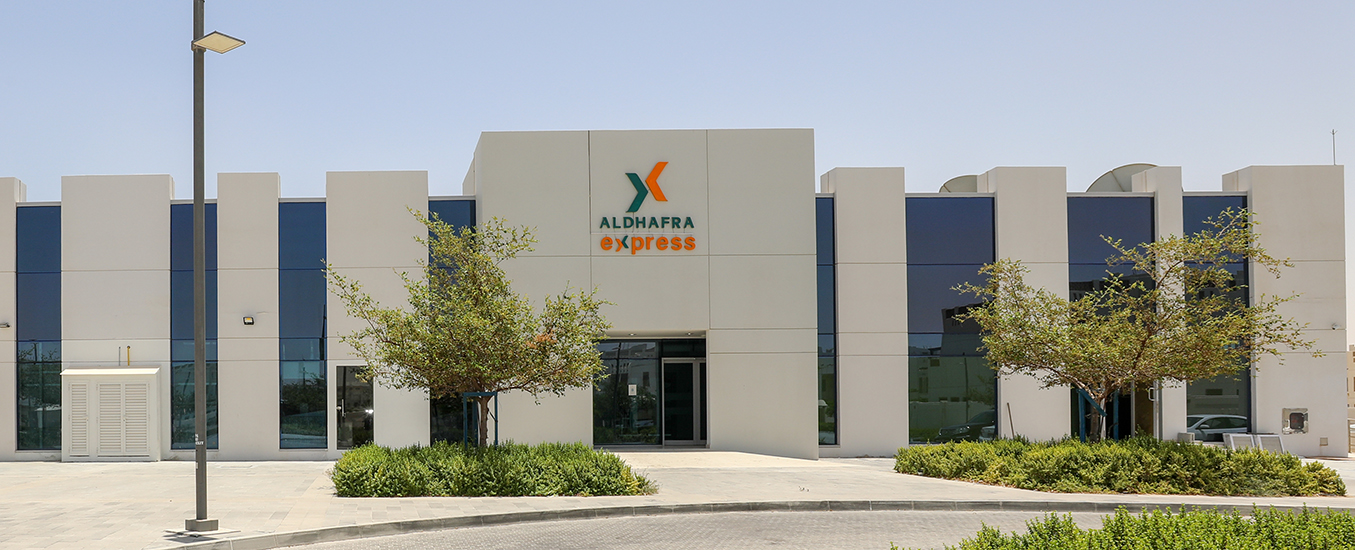 Al Dhafra Express
Everyday groceries, ready-to-eat meals, homeware, electronics, and clothing necessities under one roof. Open from 8.30am to midnight daily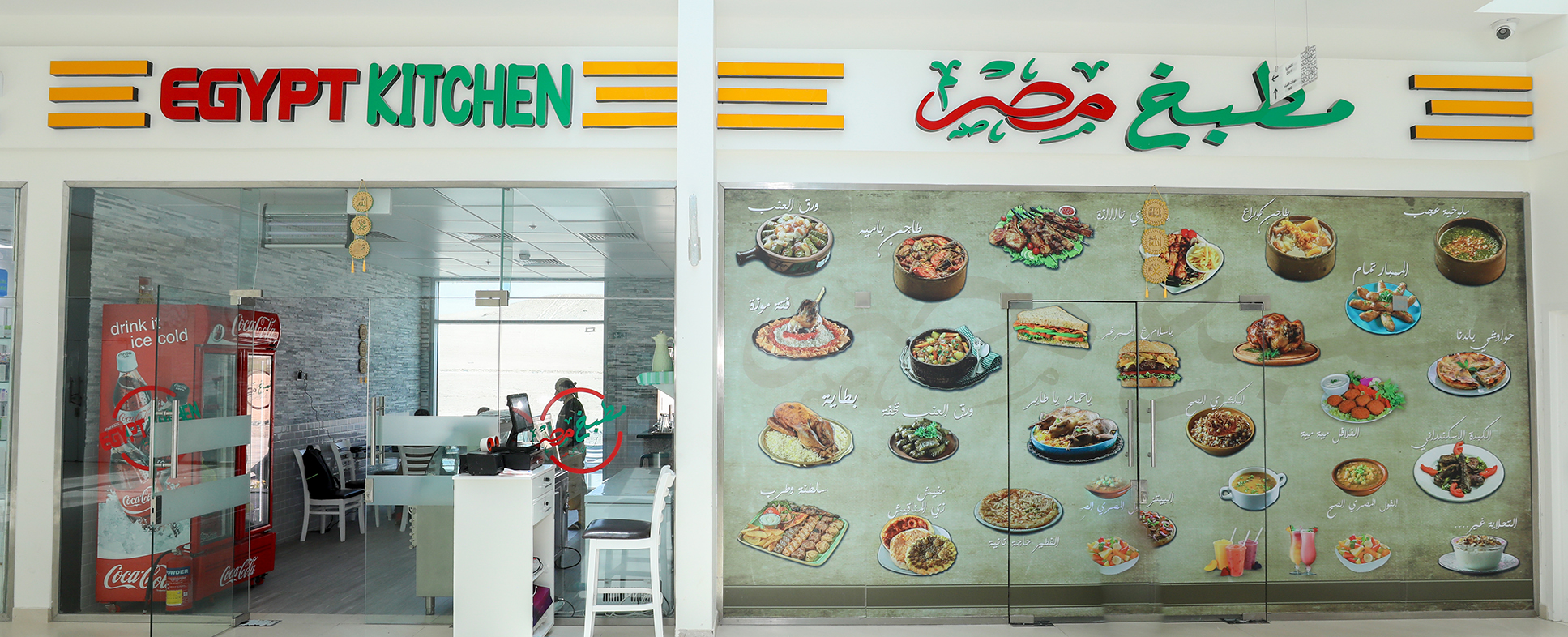 Egypt Kitchen
Traditional Middle Eastern cuisines featuring a wide menu of grills, snacks, and beverages. Located at Central Plaza Mall. Opens 6am to 11pm. Order on WhatsApp or Talabat for home delivery.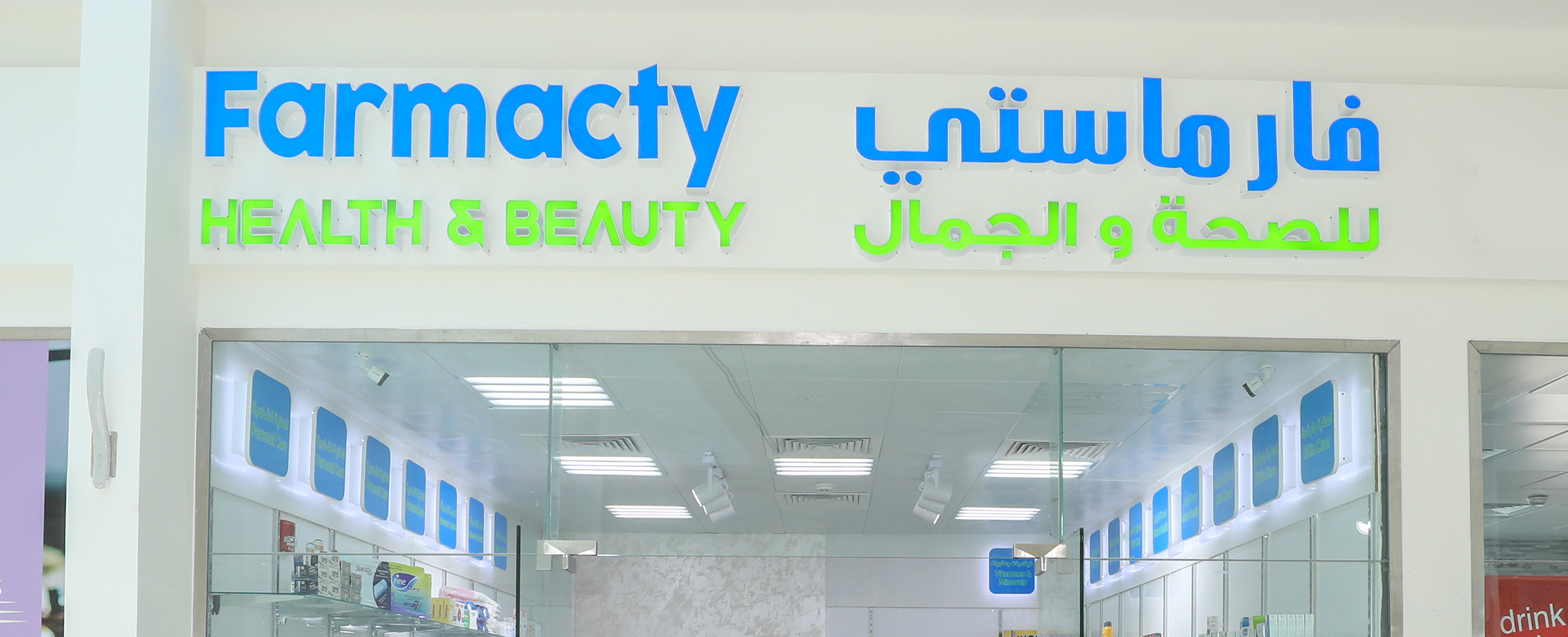 Farmacty
Offering a range of Health & beauty products, including beauty and hair treatments, vitamins, and skincare products that nourish your body. Other personal care ranges and medical equipment also available. Located at Central Plaza Mall. Open 10am to 10pm daily. Home delivery service available
In the central market areas there are fashion, homeware, and electronics stores, and services like men's' salons, a travel agency, and specialist tailors.
There's a typing centre for all official documentation and two banks for all financial needs. A post office, pharmacy and vehicle maintenance are also available.
At the East Market, you can find a great variety of services including a grocery, dry cleaning and laundry services, two ATMs, a photo studio, a currency exchange, and a choice of restaurants. Most of the stores offer home delivery service. There is also a large supermarket offering a wide choice of everyday essentials
One of only 8 in the UAE, the Fish & Vegetable market in Al Dhannah provides fresh meats and vegetables with the added charisma of bartering and negotiation to get the lowest prices. Fresh meats, seafood and poultry all on show for those with a keen eye for quality - camel meat is also available. A large supermarket and bakery neighbour the market, along with a selection of restaurants.
At the Wast Market, the shops include a pharmacy, dry cleaning and laundry services, ATM, a currency exchange, and a choice of restaurants. There is also a fishing specialist located here. Most of the stores offer home delivery service. There is also a large supermarket offering a wide choice of everyday essentials.